Rajeev
Managing Director
Mr. Rajiv has over 20 years of experience in managing global companies in various capacities. He has headed companies of multimillion dollar operations headed out of Africa, Asia and Europe.

Lokesh Tiwari
Designer
Lokesh having experience of 12 years in designing web and mobile apps including wordpress and desktop application.Lokesh is the Building block of IFuture Corporation.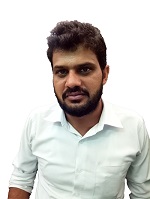 Hari OM singh
Marketing Executive(INDIA)
With the in-depth knowledge of market trends and an experience of over seven years, HARI OM works his magic with promotions and marketing. Having worked in India and Canada, he garners a vast experience in generating leads for products and services.
Andrew Flynn
Sales Manager(Australia)
Graduate from Australian University ,Andrew take care of all the clients from Australia. He is expert in responding back to client in max of 15 mins. time.Having 12 Years of experience in Marketing and Sales Andrew is the building block of IFuture Corporation.